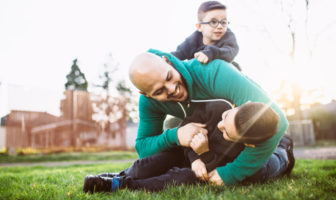 free family events happening in massachusetts 6/29 to 7/2
Family events happening across the state
BOSTON METRO

Event: Summer 'Kids Bowl Free' Program

Date/Time: Friday, May 12, 2017 - Wednesday, August 30, 2017

Location: Participating bowling alleys, see link for Massachusetts locations http://www.kidsbowlfree.com/all_centers.php

Website: http://www.kidsbowlfree.com/how.php

Description: Kids can bowl two free games every day this summer with the 'Kids Bowl Free' Pass at participating bowling alleys in New England. For ages 15 and under. If you check the locations list, chances are pretty good that you'll find one close to you.
(You can also purchase a family pass. The Family Pass includes 1, 2, 3, or 4 adults and includes 2 free games per person per day. You are not required to buy a family pass in order to get free kid's passes.)

Source: Bostoncentral.com

Event: Friday Night Stargazing: Museum Of Science

Date/Time: Fri from 3/3/17 - 11/10/17, 8:30 PM - 10:00 PM

Location: Science Park, Cambridge, MA

Website: https://www.mos.org/public-events/astronomy-after-hours

Description: Between 8:30 and 10:00 pm each Friday, weather-permitting, visit the Gilliland Observatory on the roof of the Museum's parking garage. On clear nights, you can view stars, planets, the Moon, and other astronomical phenomena. On cloudy nights, tour the inside of our Observatory, and participate in astronomy-related activities run by our knowledgeable staff. This program does not run on nights when the weather is inclement.

Source: Bostoncentral.com

Event: The Boston Red Sox Fenway Experience

Date/Time: Thursday June 29th – Summer (check the Boston Red Sox website for specific times and places!)

Location: 4th South Market Building, Boston, MA 02109

Website: http://boston.redsox.mlb.com/bos/fan_forum/mobile-...

Description: The Red Sox Showcase, powered by T-Mobile will bring Red Sox baseball and Fenway Park to towns across New England all summer long. The truck will carry a batting cage, pitching stations, a steal 2nd challenge, and a virtual reality experience. Check out the list of upcoming Showcase appearances below!

Save time and complete your waiver through the website before coming to a Showcase event!

Source: Bostoncentral.com

Event: Boston Fireworks 2017 (by date)

Date/Time: Friday June 2nd – July 10th

Location: Massachusetts

Website: http://www.bostoncentral.com/events/ma-fireworks/p21168.php

Description: A comprehensive list of dates and times for fireworks across Massachusetts. Check out the website to see if there's one near you this weekend!

Source: Bostoncentral.com

Event: Fun Free Fridays!

Date/Time: Various times, June 30th 2017

Location: Various locations (check out the website for all the different FREE fun activities!)

Website: http://highlandstreet.org/programs/free-fun-fridays

Description: Free Fun Fridays offer visitors no-cost admission to many of the most treasured cultural venues in Massachusetts. This program was created to increase access and enrichment opportunities for children and families throughout Massachusetts during the summer months.

Every Friday, from the end of June through the end of August, multiple sites are open for free. Check this LINK for all events today!

Source: Bostoncentral.com

Event: Frog Pond Spray Fountain 2017 Opening Day Celebration

Date/Time: Thursday, June 29th, 2017

Location: Boston Common, Boston,

Website: https://bostonfrogpond.com/2017/03/frog-pond-spray-pool-opening-day/

Description: Boston Parks Commissioner Chris Cook and The Skating Club of Boston president Joe Blount are pleased to welcome children and guests to kick off the 2017 summer season as the Boston Common Frog Pond spray pool reopens on Thursday, June 29. The day will include a fun and exciting celebration at 11 a.m. followed by the opening of the spray pool. In addition to activities from 11 a.m. to 1 p.m., information regarding upcoming summer programs offered by the City of Boston and the Boston Public Health Commission will be available to families and residents and tasty treats will be provided by in-kind sponsors HP Hood LLC, Lantana Hummus, and Polar Beverages. The celebration will feature a special visit from official mascot Frog Pond Freddie, entertainment, face painting, activities with Cambridge Science on the Streets, giveaways from Magic 106.7, and an appearance by the costumed character Surly from the movie "The Nut Job 2." In addition, children of all ages are eligible to enter a summer raffle.

Source: Bostoncentral.com

Event: Braintree Splash Pad at Watson Park

Date/Time: Tuesday, May 30th – Thursday, August 31st
May 30th through - June 22- Weekends only 12:00PM-5:00PM
Resume full daily operation on Thursday, June 23rd 10AM to 7PM

Location: Gordon Road, Braintree, MA @ Watson Park

Website: https://www.braintreerec.com/info/facilities/details.aspx?FacilityID=11622

Description: The splash pad is a 4,000-square-foot seasonal water play area adjacent to the playground in the park. It has a flat surface equipped with a system of sprinklers and hoses to provide fun and cool relief on hot summer days.

Source: Bostoncentral.com

Event: 4th Graders – Every Kid in a Park Pass

Date/Time: Friday, September 2nd 2016 – Friday, September 1st 2017

Location: Outdoors, across the US

Website: https://everykidinapark.gov/

Description: President Barack Obama created Every Kid in a Park so fourth graders and their families could discover our wildlife, resources, and history for free. Marvel at the St. Louis Arch, the Florida Keys, and the Frederick Douglass house. Listen to wolves howl. Walk in dinosaur tracks. Look up into the inky night sky, and reach for the stars! These sites belong to all of us — including you. Get out there and explore!

Source: Bostoncentral.com

NORTHEAST

Event: LEGO Club at Danvers Library

Date/Time: Thursdays through June 2017 3:30 PM – 4:30 PM

Location: Peabody Institute Library of Danvers 15 Sylvan Street Danvers, MA 01923

Website: http://www.danverslibrary.org/?page_id=2530

Description: Peabody Institute Library - Danvers invites kids to an afternoon of building and fun! Activities will include free build, themes and instructional design. All structures will remain on display in the Children's Room till the following weeks's session.

Ages: 5-12 years old

Registration: Required, space is limited. Call: 978-774-0554 or drop in to sign up.

What to bring: Nothing! Just your imagination & creativity!

All Legos materials will be provided

Sponsored in part by the Peabody Institute Library Lyceum Committee.

Source: North Shore Kids

Event: Beanstalk Ropes Course at Jordan's Furniture

Date/Time: Friday and Saturday: 10:00 AM to 10:00 PM; Sunday: 11:00 AM to 7:00 PM

Location: Beanstalk Ropes Course at Jordan's Furniture 50 Walkers Brook Drive Reading, MA 01867

Website: http://www.jordans.com/attractions/beanstalk

Description: The BeanStalk™ Adventure Ropes Course features: Two levels of challenging ropes – at 12 feet or 24 feet up. 30 exciting activities that include zig-zag beams, spaghetti hand lines, angled rope ladders, crisscross walks and more.

BeanSprout™ Option for Younger Kids: For young adventurers, there's BeanSprout™, a specially designed course for children ages 2-7. Your adventure awaits. Must be less than 48' tall to experience BeanSprout™.

In addition to the ropes course, visitors can enjoy ice cream at Richardson's; an ongoing water fireworks show; a movie at the IMAX theater; or a meal at Fuddruckers.

Source: North Shore Kids

Event: Fun Free Fridays!

Date/Time: Various times, June 30th 2017

Location: Various locations (check out the website for all the different FREE fun activities!)

Website: http://highlandstreet.org/programs/free-fun-fridays

Description: Free Fun Fridays offer visitors no-cost admission to many of the most treasured cultural venues in Massachusetts. This program was created to increase access and enrichment opportunities for children and families throughout Massachusetts during the summer months.

Every Friday, from the end of June through the end of August, multiple sites are open for free. Check this LINK for all events today!

Source: North Shore Kids

Event: Amesbury Days 2017

Date/Time: June 26th – July 4th, times vary depending on event

Location: Throughout Amesbury, locations vary depending on event

Website: http://amesburydays.org/

Description: Amesbury Days 2017 is ten days of fun, community-focused events and offers something for everyone: Block Party, Craft Brewfest, Classic Car Show, Giant Yard Sale, Movie in the Millyard, Lake Gardner Day and so much more!

Source: North Shore Kids

Event: Haverhill Farmer's Market

Date/Time: Saturdays 9am – 5pm

Location: 40 Bailey Rd., Haverhill, MA 01830

Website: https://www.facebook.com/haverhillfarmersmarket

Description: The Haverhill Farmers' Market has been in operation since 1978. With 25 vendors, the market sells farm fresh fruits and vegetables, wine, jams, eggs, honey, maple syrup, and locally-made baked goods. Come see us!

Source: North Shore Kids

METROWEST

Event: First Friday Nights Free!

Date/Time: First Friday of Every Month @ 4:30pm – 8:30pm

Location: Children's Discovery Museum and Discovery Woods, 177 Main St., Action, MA 01720

Website: http://www.discoverymuseums.org/event/free-friday-night-fun-3

Description: Join us with free admission and explore the Children's Discovery Museum and Discovery Woods at night every Friday throughout the summer! We will gratefully accept food donations for Open Table of Concord and Maynard and the Acton Food Pantry.

Source: MerrimackValley.org

Event: Fun Free Fridays!

Date/Time: Various times, June 30th 2017

Location: Various locations (check out the website for all the different FREE fun activities!)

Website: http://highlandstreet.org/programs/free-fun-fridays

Description: Free Fun Fridays offer visitors no-cost admission to many of the most treasured cultural venues in Massachusetts. This program was created to increase access and enrichment opportunities for children and families throughout Massachusetts during the summer months.

Every Friday, from the end of June through the end of August, multiple sites are open for free. Check this LINK for all events today!

Source: MerrimackValley.org

Source: MerrimackValley.org

Event: Backyard and Beyond: Forest Fridays

Date/Time: Fridays 10:00AM – 10:45AM

Location: The Discovery Museums 177 Main Street 01720 Acton, MA

Website: http://www.discoverymuseums.org/event/backyard-and-beyond-forest-fridays-21

Description: A great way for the whole family to enjoy time outdoors, our Forest Friday program will be held outside, no matter the weather! Every Friday morning we'll do a nature-based activity based on the weather and season, either in Discovery Woods or out on the adjacent conservation land. All ages are welcome but activities are designed for 2-6 year olds.

Please note that the conservation land trails are not handicap or stroller accessible; please wear appropriate footwear and clothing. FREE with admission.

Source: MerrimackValley.org

SOUTHEAST

Event: Whales, Tales, and Sails Storytime

Date/Time: June 30th 10AM – 12PM

Location: New Bedford Whaling National Historical Park's Corson Maritime Learning Center; 33 William St. New Bedford, MA 02740

Website: https://www.nps.gov/nebe/planyourvisit/calendar.htm?keyword=&date_start=06%2F30%2F2017&date_end=06%2F30%2F2017#

Description: Moms, dads and caregivers might wonder where to find free, engaging activities for their young children. The answer may be found at your local national park: Whales, Tales and Sails.

Source: Macaroni Kid New Bedford

Event: Fun Free Fridays!

Date/Time: Various times, June 30th 2017

Location: Various locations (check out the website for all the different FREE fun activities!)

Website: http://highlandstreet.org/programs/free-fun-fridays

Description: Free Fun Fridays offer visitors no-cost admission to many of the most treasured cultural venues in Massachusetts. This program was created to increase access and enrichment opportunities for children and families throughout Massachusetts during the summer months.

Every Friday, from the end of June through the end of August, multiple sites are open for free. Check this LINK for all events today!

Source: Macaroni Kid New Bedford

Event: Olympics Day – Summer Food Kick Off

Date/Time: Friday, June 30th @ 11AM – 2PM

Location: Ashley Park; Rivet St., New Bedford, MA 02740

Website:https://www.facebook.com/events/1793498537343902/?acontext=%7B%22ref%22%3A%2244%22%2C%22unit_ref%22%3A%22related_events%22%2C%22action_history%22%3A%22%5B%7B%5C%22surface%5C%22%3A%5C%22permalink%5C%22%2C%5C%22mechanism%5C%22%3A%5C%22RHC%5C%22%2C%5C%22extra_data%5C%22%3A%5B%5D%7D%5D%22%7D

Description: Come kick off the 2017 Summer Food Program with us at this FREE event! We will have free lunch for anyone 18 & under, Fun 107 broadcasting live, arts & crafts, face painting, the New England Dairy Council Fun Truck, a visit with Wonder Woman and Captain America, Kids on the Block, Sports, Games, and more!

Source: Macaroni Kid New Bedford

Event: Clowning for Kidz @ Cape Verdean Recognition Parade

Date/Time: Saturday, July 1st @ 11AM – 2PM & July 2nd @ 2PM

Location: Buttonwood Park, New Bedford, MA 02740

Website:https://www.facebook.com/events/1864670230463508/?acontext=%7B%22ref%22%3A%2244%22%2C%22unit_ref%22%3A%22related_events%22%2C%22action_history%22%3A%22%5B%7B%5C%22surface%5C%22%3A%5C%22permalink%5C%22%2C%5C%22mechanism%5C%22%3A%5C%22RHC%5C%22%2C%5C%22extra_data%5C%22%3A%5B%5D%7D%5D%22%7D

Description: Join us in New Bedford as we help them to celebrate and to recognize the culture and history of the Cape Verdean people in the United States!

Source: Macaroni Kid New Bedford

CENTRAL

Event: Fun Free Fridays!

Date/Time: Various times, June 30th 2017

Location: Various locations (check out the website for all the different FREE fun activities!)

Website: http://highlandstreet.org/programs/free-fun-fridays

Description: Free Fun Fridays offer visitors no-cost admission to many of the most treasured cultural venues in Massachusetts. This program was created to increase access and enrichment opportunities for children and families throughout Massachusetts during the summer months.

Every Friday, from the end of June through the end of August, multiple sites are open for free. Check this LINK for all events today!

Source: Valley Visitor

Event: Turners Falls Great Hall Kidleidoscope

Date: June 30th @ 10:30AM – 11:30AM

Location: Great Falls Discovery Center; 2 Avenue A, Turners Falls, MA 01376

Website: http://greatfallsdiscoverycenter.org/event/kidleidoscope-story-hour-eagles/?instance_id=4427

Description: Kidleidoscope Story Hour: 6/23: Turtles; 6/30: Eagles

Come learn about our wildlife neighbors who share our home in the Connecticut River Watershed.Program includes a story, interactive games, and a craft to introduce young children to wildlife along the river. Meet in the Great Hall. For ages 3-6. Siblings and friends welcome. Children must be accompanied by an adult.

All programs are free to the public unless otherwise noted.

Source: Valley Visitor

Event: Basketball Hall of Fame Presents: "60 Days of Summer"

Date: July 1st – July 31st 2017

Location: Naismith Memorial Basketball Hall of Fame; 1000 Hall of Fame Ave., Springfield, MA 01105

Website: http://www.hoophall.com/

Description: The 60 Days of Summer program offers 60 consecutive days of family oriented interactive museum programming. All July and August, the Hall of Fame will host various appearances, autograph signings, magician's, trick dribblers and jugglers, mascot days, giveaway days, and much more! Best of all, these appearances are FREE of charge to all museums guests! These appearances are updated daily so be sure to check the date of your visit and see what exciting programming the 60 Days of Summer has to offer!

Source: Valley Visitor

Event: Farmer's Market at Tower Square Park

Date: Every Friday from 11:30 AM – 3:30 PM until October 27th

Location: 1477 Main Street, Springfield, MA 01103

Website: http://springfielddowntown.com/event/downtown-farmers-market-2/2017-06-02/

Description: The market will start off by selling wonderful locally grown greens as well as starter plants along with other products from local vendors. The market will continue to "grow" as more home-grown produce comes into season.

Source: Valley Visitor

CAPE AND ISLANDS

Event: Toddler Town

Date/Time: Thursdays from 10:00 AM - 11:30 AM

Location: Brewster Ladies' Library, 1822 Main St, Brewster, MA 02631

Website: http://www.brewsterladieslibrary.org/

Description: The Library hosts Toddler Town on Thursdays at 10:00 a.m. in the Auditorium. This is a social activity in which children ages birth to 3 are invited to engage in free play and movement.

Source: Cape Events

Event: Baby Story Hour

Date/Time: Thursday mornings 10:30 AM – 11:00 AM

Location: Brewster Ladies' Library, 1822 Main St, Brewster, MA 02631

Website: http://www.brewsterladieslibrary.org/event/baby-story-hour-5/?instance_id=14362

Description: Babies will enjoy a combination of stories and songs each week. This program is designed for young children who have not yet learned to walk. Children of walking age are welcome to attend our regular story hour on Wednesdays at 10:30 AM.

Source: Cape Events

Event: Lawn Tales

Date/Time: Thursday, June 29th @ 6:30

Location: West Yarmouth Congregational Church; 383 Route 28, Yarmouth, MA

Website: http://www.wyccucc.org/

Description: The community is welcome to join us on our front lawn for this kid friendly event. There will be storytelling, music, games, and ice cream to share. This event is free to the community and is open to all children and those who are children at heart.

Source: Cape Events

Event: Barnstable Collaborative Summer Reading @ Centerville

Date/Time: June 30th 2017 @10AM

Location: Cotuit Public Library, 871 Main Street, Cotuit, MA 02635

Website: https://www.cotuitlibrary.org/events

Description: Join the folks of the Centerville and Cotuit Public Libraries to help kick-off the summer reading program with children's song writer David Polansky. David will be holding a children's concert performing songs from his amazing repertoire of songs for children. An amazing musician and song writer, David creates songs about human nature that both adults and kids can appreciate. Bring the whole family for this fun- filled concert to start your summer off right!

This program is free but please register at cotuitlibrary.org/events or contact the Library.

Source: Cape Events

BERKSHIRES

Event: TODDLER STEPS (GREAT BARRINGTON)

Date/Time: Every Thursday 9:30 AM – 10:30 AM

Location: CHP Family Services Building 442 Stockbridge Rd Great Barrington, MA 01230

Website: http://brainbuildinginprogress.org/activity-calendar/event/1205/2017/04/04/

Description: A free, open playgroup for parents and caregivers exploring and learning about the developmental stages as your child (age 1.5-3 years old) experiences and masters them; a healthy snack is provided.

Source: Berkshire Family Focus

Event: SKIP & DIP (GREAT BARRINGTON)

Date/Time: Every Friday 10:00 AM – 12:00 PM

Location: Berkshire South Community Recreation Center Crissey Rd Great Barrington, MA 01230

Website: http://chpberkshires.org/event/skip-dip-5-2016-12-...

Description: A weekly playgroup featuring one hour of SKIP in the gym and one hour of DIP in the pool for children birth to age 5, at which children will play together and learn invaluable social skills while the parents can talk and provide much needed support for one another.

Source: Berkshire Family Focus

Event: Fun Free Fridays!

Date/Time: Various times, June 30th 2017

Location: Various locations (check out the website for all the different FREE fun activities!)

Website: http://highlandstreet.org/programs/free-fun-fridays

Description: Free Fun Fridays offer visitors no-cost admission to many of the most treasured cultural venues in Massachusetts. This program was created to increase access and enrichment opportunities for children and families throughout Massachusetts during the summer months.

Every Friday, from the end of June through the end of August, multiple sites are open for free. Check this LINK for all events today!

Source: Berkshire Family Focus

Event: Furry Friends Friday (Lanesborough)

Date/Time: June 29th @1PM

Location: Mt. Greylock Visitor Center; 30 Rockwell Rd., Lanesborough, MA 01237

Website: http://www.mass.gov/eea/docs/dcr/events/june-mgry.pdf

Description: Come learn about the wildlife that lives here at Mount Greylock State Reservation, and in the surrounding areas. We will explore all sorts of Furry Friends of the forest each week with plush animal puppets; skull, claw and footprint replicas; fur skins, videos, animal identification games, crafts and other fun activities! This program is designed as a self-guided activity or may be led by a Park Interpreter. Children must be accompanied by an adult. Meet at the Visitor Center (30 Rockwell Road).

Source: Berkshire Family Focus

Event: Downstreet Arts Festival

Date/Time: June 29th 2017 @5PM – 8PM

Location: Downtown North Adams, Main St. & Eagle St., North Adams, MA 01247

Website: https://downstreetart.org/

Description: A monthly family-friendly summer festival featuring music, performers, food, art and so much more. The 2017 kickoff on June 29 will even feature circus performers!

Source: Berkshire Family Focus

Event: Art For All (Sheffield)

Date/Time: June 29th @3PM – 4PM

Location: Bushnell Sage Library; 48 Main St., Sheffield, MA 01257

Website: http://www.bushnellsagelibrary.org/

Description: Babies, siblings, parents, grandparents, caregivers, teens, whatever your age we invite you to our beautiful art room to create!

Source: Berkshire Family Focus

Event: Inside Out (Becket)

Date/Time: June 29th, 2017 @ 6:15PM

Location: Jacob's Pillow; 358 George Carter Rd., Becket, MA 01223

Website: https://www.jacobspillow.org/festival/free-performances/

Description: Bring family and friends of all ages to the Inside/Out eekly series, offering free outdoor performances by emerging and established dance companies and presentations by dancers of The School at Jacob's Pillow every Wednesday through Saturday through Aug. 26.

For a schedule of performers go online to the website link above.

Source: Berkshire Family Focus

FRANKLIN COUNTY
Event: PLACEMAKING/MUSIC STUDIES
Date/Time: Thursday, June 29th 2017 @ 6pm – 8pm
Location: 50 Miles St., Greenfield, MA
Website: http://www.coopconcerts.org/coopsters.html
Description: Warm weather and longer stretches of daylight allow us new opportunities to meet and connect with our neighbors and other community members, many of whom we may not have seen during the cold, winter months. Bring a lawn chair, or set up a picnic with friends and family at this Co Op Concert in Greenfield. Sharing a meal, meeting someone new, appreciating the built and natural landscapes, and enjoying live music all play a part in placemaking. You can also explore the gardens, and children will be able to play on the brand new train structure in the children's area. This concert will feature Charlie Conant and She Said. Come hear blues, rock, jazz, and cajun-infused music in Energy Park.
Source: Hilltown Families
Event: ENTOMOLOGY/FIREFLIES
Date/Time: Friday, June 30th 2017 @8PM – 9:30PM
Location: Canoe Meadows Wildlife Sanctuary; 309 Holmes Rd., Pittsfield, MA 01201
Website: http://www.massaudubon.org/get-outdoors/wildlife-sanctuaries/canoe-meadows
Description: Fireflies, or lightning bugs, use bioluminescence to attract prey or mates. Their twinkling against the night sky is one of summer's beautiful, natural scenes. Canoe Meadows Wildlife Sanctuary invites you to a firefly frolic in the community garden pavilion. Visitors will learn fun facts about fireflies, play a game, and take a walk in the meadows searching for fireflies. In the event of rain, this program will be canceled. Appropriate for all ages, and especially fun for families with children. Children must be accompanied by an adult. Space is limited and registration is required. 413-637-0320.
Source: Hilltown Families
other articles and videos we love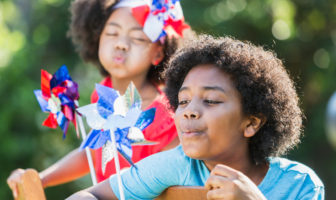 Source: one tough job
Read our fireworks safety tips to keep your family safe this summer.
Independence Day (or Fourth of July) is a great time to teach your children about American history while also relaxing and enjoying the weather. Here are some ways to incorporate education into your celebration.
It's finally summer, and with the beautiful weather there's plenty of things to do outside. Here are some great outdoor activity ideas for family fun!