Preschool
Sometimes called the "magical" years of childhood, children aged three and four use their blossoming imagination, creativity, and spirit of exploration to help understand and navigate the world around them. The good times with your three and four year old will be great and you will often laugh out loud at what your child says and does. Temper tantrums and power struggles, however, are still normal. As your child becomes more independent, she may become overwhelmed by the wide world. Your love and guidance will help provide the support she needs to feel confident in herself and her abilities.

While siblings are often excellent playmates and, in later years, best friends and confidants, arguments among siblings are bound to occur and are absolutely normal—even though they can be a parent's biggest headache! It is important to recognize the individual personalities, interests, and needs of each of your children and know how to effectively diffuse conflicts that arise so that your family can be happy and healthy.
read more
Starting preschool is one of the many exciting milestones of childhood. However, it can also be a stressful time for both children and parents, especially if it is your child's first time going to school. By taking some time to prepare your child and yourself, the transition can go smoothly for your whole family.
read more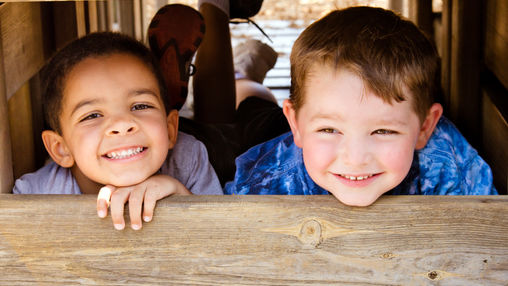 Ideas for what to do on playdates with toddlers and preschoolers including outside fun, simple games and activities, and quiet time.
read more