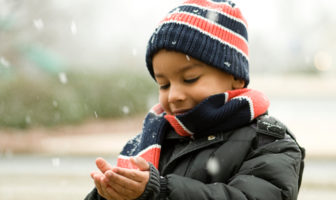 free family events happening in massachusetts 3/16 to 3/19
Family events happening across the state



BOSTON METRO

Event: STEM For Beginners

Date/Time: Thursday 3/16/17 - 4/13/17 – 10:00 AM to 11:00 AM

Location: The Children's Museum in Easton - 9 Sullivan Ave, North Easton, MA, 02356

Website: http://www.bostoncentral.com/fwd.php?main=events&sub=science&sub2=50861&pgx=%2Fjra-fgnuj%2Fteb.abgfnravzhrfhzfareqyvup&backlink=

Description: Come to the Museum on Thursdays from 10:00 am to 11:00 am and join us for STEM for Beginners. The Museum will be exploring different activities each week related to STEM that will encourage children to ask questions, ponder the unknown, and test ideas, giving them an edge up on science-based skills they will encounter later in school. Visit the Museum to learn more about STEM and enhance your child's education. STEM For Beginners activities are free with Museum Admission.

Source: Bostoncentral.com

Event: Storytime for 2 Year Olds: Somerville Library

Date/Time: Friday from 3/17/2017 10:30-11:00 AM

Location: 79 Highland Avenue, Somerville, MA, 02143

Website: http://www.bostoncentral.com/fwd.php?main=events&sub=story&sub2=14493&pgx=%2Fteb.leneovypvyohcryyvierzbf.jjj&backlink=

Description: The Somerville Library offers a story time for 2 year olds on Fridays. No registration necessary.

Source: Bostoncentral.com

Event: Kids Build Work Shop

Date/Time: Saturday, March 18, 2017 - Saturday, March 18, 2017 from 10 am to 12 pm

Location: 900 Candia Rd, Manchester, NH, 03109

Website: http://www.bostoncentral.com/fwd.php?main=events&sub=art&sub2=48493&pgx=%2Fcbufxebj-qyvho-fqvx%2Fteb.sgpra.jjj&backlink=

Description: Kids build is great Saturday morning activity for families to go into the wood shop to create a project that is fun and free. At these workshops, kids will have the opportunity to make wood projects, as well as build their skills and confidence. Kids, ages 5 to 10, work side by side with professional carpenters experiencing the magic of building their own projects. We provide the tools, material, location and refreshment.

Source: Bostoncentral.com

NORTHEAST

Event: MIT Museum's Idea Hub

Date/Time: Saturdays & Sundays through 2016

Location: MIT Museum 265 Massachusetts Building N51 Cambridge, MA 02139 Website: http://mitmuseum.mit.edu/program/idea-hub

Description: Explore topics in design and engineering with artistic circuits, 3D programs, and a variety of other hands-on making and tinkering topics! Drop in each week and try out one of our many activities. Free with Museum admission for kids ages 12 and up. Free with museum admission.

Source: North Shore Kids

Event: Ipswich Spring Equinox Extravaganza

Date/Time: Sunday March 19, 2017 1-3pm

Location: Crane Beach on the Crane Estate

Website: https://www.facebook.com/events/684721755021737/

Description: Part of the Celestial Happenings Series, the Ipswich Spring Equinox Extravaganza is inspired by "Holi Festivals" - a trditional Indian celebration of Spring. If you love our Winter & Summer Solstice Labyrinths and Ipswich Illumination then you will want to be a part of making this event an Ipswich tradition, our Celebration of Spring

Om Drum & Beach Bonfire 1-3pm

ColorBlast 2pm (sharp!)

Event is free ~ Parking fees apply. Dogs Welcome! Pigments will be tossed. (dress accordingly) Color will be celebrated! Kites, flags, ribbons, pompoms all welcome!

Source: North Shore Kids

METROWEST

Event: Fab Fridays at Merrimack Valley Pavilion

Date/Time: Friday, March 17, 2017 (All day)

Location: Merrimack Valley Pavilion 2087 Main Street 01876 Tewksbury, MA

Website: http://playatmvp.com/

Description: Come enjoy $5.00 laser tag every Friday night from 6-9pm at Merrimack Valley Pavilion.

Welcome to "The Jungle" laser tag arena. Our brand new, 6,000 square-foot, multi-level laser tag arena features the latest in cutting-edge technology. Perfect for spending an afternoon or evening, "The Jungle" welcomes youth groups, birthday parties, youth sports teams, corporate team-building events and adult leagues. We recommend laser tag for ages 6 and up.

Source: MerrimackValley.org

SOUTHEAST

Event: Baby Story Time - Millicent Library - Fairhaven

Date/Time: Friday Mar 17, 2017 9:30 AM - 10:15 AM

Location: The Millicent Library Fairhaven, MA

Website: https://newbedford.macaronikid.com/events/58945e50e1e6797be7c80ba8/baby-story-time-millicent-library-fairhaven

Description: Come hear stories, songs and rhymes with Ms. Jane. 30 minutes followed by 15 minutes of playtime. DOWNSTAIRS.

Source: Macaroni Kid New Bedford

Event: Afternoon Public Skate @ Carousel Family Fun Center

Date/Time: Saturday, Mar 18, 2017 2:00 PM - 4:30 PM

Location: Carousel Family Fun Center 4 David Drown Blvd - Fairhaven MA

Website: https://newbedford.macaronikid.com/events/58945e52e1e6797be7c80d28/afternoon-public-skate-carousel-family-fun-center-sponsored

Description: Join us for Public Skate! Admission $7.00 Skate Rental $3.00

Source: Macaroni Kid New Bedford

CENTRAL

Event: Turners Falls Kidleidoscope

Date: March 4 through April 23

Location: Great Falls Discovery Center 2 Avenue A, Turners Falls, MA 01376

Website: http://www.greatfallsdiscoverycenter.org/

Description: Come learn about our wildlife neighbors who share our home in the Connecticut River Watershed. Program includes a story, interactive games, and a craft to introduce young children to wildlife along the river. Meet in the Great Hall. For ages 3-6. Siblings and friends welcome. Children must be accompanied by an adult.

Source: Valley Visitor

CAPE AND ISLANDS

Event: Stuffed Animal Sleepover: Drop-Off

Date/Time: Friday 3/17 from 10AM-5PM

Location: Brewster Ladies' Library, 1822 Main St, Brewster, MA 02631

Website: http://www.brewsterladieslibrary.org/

Description: Your favorite stuffed animal is invited to sleep over at the Library! Your stuffed animal, along with many of its new friends, will have the Library all to themselves Friday night. What sort of fun will they have? Drop your stuffed animal off at the Library Friday, and come back Saturday morning to see a presentation of all the fun they had the night before! Juice and doughnuts will be served Saturday morning during a slideshow of photos from the sleepover.

Stuffed animal drop-off is Friday, March 17, 2017 between 10 a.m. and 5 p.m. at the Brewster Ladies' Library. Viewing party is 11 a.m. to 12 p.m. on Saturday, March 18, 2017 in the auditorium. All are welcome to attend.

Source: Cape Events

BERKSHIRES

Event: MOVIE NIGHT — MOANA (OTIS)

Date/Time: Friday March 17, 2017 at 6:30 pm

Location: Otis Recreation Center 70 N Main Rd Otis, MA 01253 Website: http://www.townofotisma.com/Pages/OtisMA_RecCal/S058CD4EB-058CD596?formid=161&repType=Friday,-February-10-at-6:30-PM

Description: An animated adventure about a spirited teenager who sails out on a daring mission to prove herself a master wayfinder and fulfill her ancestors' unfinished quest. During her journey, Moana meets the once-mighty demi-god Maui, and together, they traverse the open ocean on an action-packed voyage, encountering enormous fiery creatures and impossible odds. Featuring popcorn.

Children under age 8 must be accompanied by an adult; all other children must fill out a permission form before they can attend.

Source: berkshirefamilyfocus.com

FRANKLIN COUNTY

Event: Saturday Morning Music Party

Date/Time: Saturday, March 18, from 10am-12noon

Location: Old Town Hall (43 Main Street) Easthampton, MA.

Website: For more information, email info@hilltownfamilies.org

Description: As always, we'll have a free breakfast of fresh pancakes, juice, and fruit. After the breakfast, Scotty Swan will present The Fuzznogginz Puppet Party! This will be a combination of a magic AND puppet show together in one big spectacular extravaganza! There will be lots of comedy, funny puppetry, and amazing magic combined with plenty of audience participation. Audience members are invited to come on stage to become puppeteers and learn how a puppet show works.

Then the kids can join DJ Youthelectronix for the "best ever dance party before noon." Save on the babysitter and celebrate the coming of Spring with a Morning Music Dance Party!

Source: Hilltown Families

Event: The Very Hungry Caterpillar

Date/Time: Sunday, March 19 from 12noon-4pm

Location: The Eric Carle Museum of Picture Book Art in Amherst, MA

Website: http://www.carlemuseum.org/

Description: Enjoy a Wiggle Jiggle Dance Party down the Great Hall with the beloved Caterpillar, a special studio art project, story times and films, and search for the Caterpillar's favorite foods in a museum-wide scavenger hunt. Plus, see Brown Bear Turns 50 before it closes!

Source: Hilltown Families
other articles and videos we love
Source: Today Parents
Try out these great indoor games with your preschooler this winter!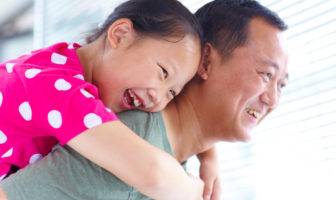 Source: one tough job
When the weather is cold and dark it can be a challenge to find ways to entertain your preschooler. While you may think of winter as a time to relax and recharge, your child doesn't necessarily have the same sense of the season and will likely want to continue to exploring the world around her.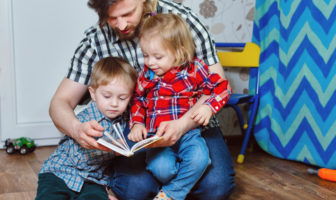 Source: handsonaswegrow.com
These 40, mostly indoor, activities will keep you and your toddler entertained all winter long