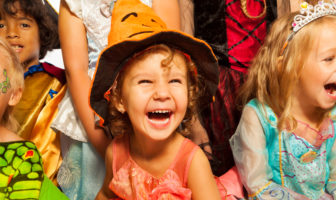 free family events happening in massachusetts 11/10 to 11/13
Family events happening across the state



BOSTON METRO

Event: Free Children's Art Discovery Classes


Date: Saturday, November 11

Time: 10:30AM- 12:00NOON

Location: 162 Newbury Street, Boston MA 02116

Website: https://bostoncentral.com/events/art/p53757.php

Description: The Guild of Boston Artists will be holding two free Children's Art Discovery Classes on Saturday, November 11th and Saturday, November 18th from 10:30am to 12:00pm.
The goal is to help children see the artworks in our gallery through an artist's eye with discussions and hands on learning experiences.

Source: Boston Central

Event: PJ Library Books and Blocks Playground

Date: Friday, November 10

Location: Temple Israel, 145 Hartford Street, Natick Ma 01760

Website: https://www.bostonjcc.org/classes-and-events/pj-library-books-blocks-weekly-playgroup-natick

Description: Treat yourself and your child to a fun, weekly activity in a welcoming and relaxed environment and meet other parents while your children play and socialize. Join us for this morning of play, songs, crafts, and more! A light snack will be provided.

Source: Boston Central

Event: Fee Free National Park Days

Date: Saturday & Sunday, November 11&12

Location: Massachusetts

Website: https://bostoncentral.com/events/nature/p29045.php

Description: Fee waiver includes: entrance fees, commercial tour fees, and transportation entrance fees. Other fees such as reservation, camping, tours, concession and fees collected by third parties are not included unless stated otherwise.

Source: Boston Central




NORTHEAST

Event: A true, Old-Fashioned Holiday Faire

Date: Saturday, November 11

Time: 8:30AM- 2PM

Location: 34 Dix Street, Winchester, MA 01890

Website: https://bostoncentral.com/events/fair/p53539.php

Description: Crawford's Famous Apple Pies, Breakfast & Lunch Snack Bar; the Scrumptious Cookie Bar; delicious baked goods; a fabulous array of lovely holiday decorations and other exciting items not found in local stores in the Christmas room; delightful and unique gift ideas; beautiful handcrafted goods; fun vintage jewelry; White Elephants with Books, Toys & Holiday Rooms.

Source: Boston Central

Event: Astronomy and Stargazing on Cape Ann

Date: Friday, November 10

Time: 8PM

Website: http://www.northshorekid.com/event/astronomy-and-stargazing-cape-ann

Description: The Gloucester Area Astronomy Club invites you to their annual monthly meeting to discover the wonder of the night sky on Cape Ann! There will still be a lot of astronomy going on! Stargazing will usually foolow the monthly meeting, which usually includes an astronomy presentation, and sometimes a special guest. There is plenty of free parking, no dues or fees, and all are welcome. No special knowledge is required to have a great time.

Source: Northshore Kids

Event: Arts and Crafts for Little Ones with Colleen Apostolos-Marsh

Time: 10:15AM- 11:15AM

Contact: colleenapostolos@gmail.com

Website: https://www.facebook.com/colleen.apostolosmarsh

Description: Certified Montessori teacher, artist and local mother, Colleen Apostolos-Marsh will guide your young artist in an exploration of color, shape, and texture. Using a variety of media, your child will be free to express their in a beautiful space while socializing and engaging in cooperative play

Source: Northshore Kids

Event: Marblehead Farmers' Market

Date: Saturday, November 11

Time: 9AM- 12NOON

Location: Marblehead Farmers' Market, Vine Street Behind Veterans Middle School, Marblehead, MA
01945

Website: http://www.northshorekid.com/directory/marblehead-farmers-market

Description: The Marblehead Farmer's Market boasts 15+ local farms, and booths with an educational spin nutrition, vendors and farms selling homemade prepared goods and craft vendors that are switched up in a rotation basis week to week. Additionally there are entertainers and exhibits by environmentally conscious organizations and non-profits.

The markets goal is to provide:

A community building event
An opportunity for residents to improve their nutritional intake
Support for local farmers to help them avoid selling their fields for development and to keep a viable local food source.

Come early. Our market closes precisely at noon so our vendors can get home to their families. Bring cash and your own bags.

Source: Northshore Kids

Event: Newburyport Farmers' Market

Date: Sunday, October 29

Time: 10AM- 1PM

Location: Swampscott Town Hall, 22 Monument Ave, Swampscott, MA 01907

Website: http://www.northshorekid.com/event/swampscott-farmers-market-halloween-parade

Description: Rain or shine, the Swampscott Farmers' Market features a wide variety of produce, meats, fish, breads, flowers and crafts from farmers, food producers, and artisans from around Massachusetts and nearby New England states. Anchoring the market, Swampscott will have Clark Farm providing a large variety of produce, as well as John Crow Farms bringing produce, meats and poultry. Other vendors include Maitland Mountain Farms (known for their pickles and flowers), Fille de Ferme (producer of homemade jams and jellies), Cherry Street Fish Market, Big Sky Breads, and more.

Source: Northshore Kids

Event: Newburyport Farmers' Market

Date: Sunday, November 12

Time: 9AM- 1PM

Location: Tannery Marketplace, 50 Water Street, Newburyport, MA 01951

Website: http://www.northshorekid.com/directory/tannery-marketplace

Description: The Newburyport Farmers Summer Market celebrates local fresh produce every Sunday morning rain or shine! Start your Sunday browsing fresh North Shore local produce, meats, cheeses, and seafood in an open air market atmosphere! Food and beverage vendors offer fresh hot coffee, breakfast treats and delicious food. Live music every week!

The farmers market is located in the main parking lot of Tannery Marketplace. Look for fresh fruits and vegetables in season from local farmers, and treats from local food preparers and artisans are available.

You will find:

Locally raised lamb, goat and pork products
Pasture Raised Chicken
Grass Fed Beef
Local produce
Potatoes
Plants
Seedlings
Eggs
Loads of tasty treats
Many talented crafts folk
Live Music

Source: Northshore Kids

Event: Sparhawk Open Studios, Big Art For All Humans

Date: Saturday, November 11

Time: 10AM- 5PM

Website: https://www.facebook.com/events/156369101770048/

Description: Sparhawk School presents Big Art For All Humans, our annual open studios and community art creation weekend. Join us for live silkscreening, large scale sculpture creation, free take home art projects, HUGE spin art and so much more! This event is a huge hit for children of all ages. Best of all, it's free!

Source: Northshore Kids





METROWEST

Event: Country Fair

Date: Saturday, November 11

Time: 9AM-2PM

Location: 106 Walnut St., Natick MA 01760

Website: https://farmersmarket.fayschool.org/page

Description: Take a stroll down the Cookie Walk! (Veterans receive a free cookie). Visit the Good-As-New Shop and the Country Store. See Baked Goods, Silent Auction, Knitted/Craft Items and Homemade Ornaments. A variety of vendors, a Luncheon served 11:30 a.m. to 1 p.m. that includes lobster rolls homemade soups and more!

Source: Boston Central

Event: Paws for the Holidays Family Festival

Date: Sunday, November 12

Time: 11AM-4PM

Location: 17 Weston Rd, Lincoln, MA 01733

Website: https://bostoncentral.com/events/fair/p53951.php

Description: Enjoy live music, unique arts & crafts made by volunteers, baked goods, artists painting on the spot, and much more, to support Phinney's Friends cause, which is helping low-income people keep their pets.

Kids and dogs are welcome!

Source: Boston Central




SOUTHEAST

Event: Santa Fest at the Dartmouth Mall

Date: Friday, November 10

Time: 10AM

Location: Dartmouth Mall, North Dartmouth , MA 02747

Website: https://newbedford.macaronikid.com/events/59f331975eebe729818ad3bb/santa-fest-at-the-dartmouth-mall

Description: Watch as Santa is paraded in with Elves from Gotta Dance starting at 10AM! Then the Festivities continue until 1PM including special appearances from the Ice Princess, Free Glitter Tattoos, treats, crafts and more activities!

What's Happening:

Enjoy Free Glitter Tattoos
Visit with the Ice Princesses
Enjoy special treats, crafts and activities throughout the day with music supplied by FUN 107. Don't forget to visit them to spin their prize wheel.
Visit Santa to purchase a Keepsake Photo (PREIT Perks Members get access to the Easy Pass entrance (Not a member? Sign up at the event for free access!)
PREIT Perks Member children get a special gift upon arrival of the even

Source: Macaroni Kid

Event: Whales, Tales and Sails Storytime

Date: Friday, November 10

Time: 10AM

Location: New Bedford Whaling National Historical Park's Corson Maritime Learning Center, 33 William Street New Bedford, MA 02720

Website: https://newbedford.macaronikid.com/events/59fc772c6a3ca41a49aec78a/whales-tales-and-sails-storytime

Description: Parents often wonder where they can bring their toddler to listen to stories, sing songs and enjoy hands-on crafts. New Bedford Whaling National Historical Park offers free, engaging activities each week at Whales, Tales and Sails. This free, one-hour story hour takes place each Friday morning beginning at 10:00 AM. The event features professional storyteller Jackson Gillman and includes stories, fingerplay, songs, and crafts.

Source: Macaroni Kid




CENTRAL

Event: Historic Deerfield Visit

Date: Open until December 22

Time: 9:30AM –4:30PM

Location: 84B Old Main Street, Deerfield, MA 0134

Website: http://www.historic-deerfield.org/hours-admission/

Description: A free orientation film is shown throughout the day at the Visitor Center at Hall Tavern.
• Museum Houses Guided Tours start on the hour.
• Two museum houses are open all day for self-guided tours.
• The Apprentice's Workshop at Dwight House is open for demonstrations from 12:00 p.m.-4:30 p.m.

Source: Valley Visitor

Event: The Holyoke Merry-go-round

Time: 10AM – 4PM

Location: Holyoke Heritage State Park Visitor's Center

Website: http://www.holyokemerrygoround.org/

Description: An antique carousel featuring hand-carved and beautifully painted horses is nestled in the Pioneer Valley, a short drive from the Connecticut border, in Western Massachusetts' historic city of Holyoke. A quick and convenient ride away, the Holyoke Merry-Go-Round offers New England families the perfect place for indoor play and family fun.

Located alongside the Holyoke Heritage State Park Visitor's Center, Children's Museum of Holyoke and Volleyball Hall of Fame, the Holyoke Merry-Go-Round is a picture-perfect venue for your family gathering, whether you're planning a birthday party, business social or wedding ceremony. The carousel at the Holyoke Merry-Go-Round is handicap accessible.

Source: Valley Visitor




CAPE AND ISLANDS

Event: All New England Fine Art Exhibit

Date: Friday, November 10

Time: 9AM- 4PM

Location: 3840Rte. 6, Barnstable, MA 02630

Website: http://www.capeevents.com/event.cfm?Event_ID=53268

Description: This annual open juried exhibit aims to honor the wonderful and vast region of New England from the shores of Cape Cod to the mountains of Vermont. Visit Cape Cod Art Association from October 16-November 12 to view this exhibit and vote for your favorite piece to win the coveted People's Choice Award.

Source: Cape Events

Event: Children's Movie Event

Date: Friday, November 11

Time: 1:30PM- 3:30PM

Location: Hyannis Public Library, 401 Main Street, Hyannis, MA 02601

Website: http://www.capeevents.com/event.cfm?Event_ID=55350

Description: Children and their families may join us for a PG rated movie on this day off of school. Refreshments will be served. For the movie title please check the library website, www.hyannislibrary.org, Facebook or Twitter. This event is made possible with a grant from the Town of Barnstable Kirkman Trust Fund.

Source: Cape Events

Event: Tales of tails

Date: Friday, November 10

Time: 2PM- 3PM

Location: Brewster Ladies' Library, 1822 Main St, Brewster, MA 02631

Website: http://www.capeevents.com/event.cfm?Event_ID=55321

Description: Kids are invited to come practice their reading with an audience that NEVER judges – friendly dogs! Young readers can bring a favorite book or choose one from the library collection and read with a dog buddy. This event will take place on Friday, November 10th at 2:00 p.m. at the Brewster Ladies' Library. Admission is free. All ages are welcome.

Source: Cape Events




BERKSHIRES

Event: WeeMuse Adventures (Pittsfield)

Date: Friday, November 10

Time: 11AM- 11:30M

Location: Berkshire Museum, 39 South St. Pittsfield, MA 01201

Website: https://berkshires.macaronikid.com/events/59e92eec44e0127c8e15cdfb/weemuse-adventures-pittsfield

Description: A year long weekly playgroup and story time at the Berkshire Museum at which children ages 18 months to 3 years old can explore the aquarium and three museum galleries, featuring songs, stories, scavenger hunts, play time and more. Older siblings are welcome. Included with museum admission.

Source: Berkshire Family Focus

Event: Whimsical, Wonderful, Woodland Animal Decorations: A festival of Trees Decoration Activity for Families (North Adams)

Date: Friday, November 10

Time: 11AM- 12NOON

Location: The Family Center, 210 State St. North Adams, MA 01247

Website: https://berkshires.macaronikid.com/events/5a034afac4e55f36d4194f71/whimsical-wonderful-woodland-animal-decorations-a-festival-of-trees-decoration-activity-for-families-north-adams

Description: Families will create whimsical woodland animal decorations for the Berkshire Museum's Annual Festival of Trees! The Family Center will use them to decorate small trees for the children's tree display at the museum exhibit in Pittsfield. We will supply all of the materials to create a decoration. We need your imagination to make the woodland creatures come to life! Each child will make one decoration to keep and one to display at the museum.

Source: Berkshire Family Focus

Event: Family Zumba

Date: Saturday, November 11

Time: 5:30PM-7PM

Location: Berkshire Children & Families, 480 West St. Pittsfield, MA 01201

Website: https://berkshires.macaronikid.com/events/59e932a84239d31a9035bc4d/family-zumba-pittsfield

Description: A weekly drop-in Zumba class for families with kids of all ages. Sneakers and comfortable clothing is recommended.

Transportation is available. Contact Sarah with questions or to sign up at the number or email link provided.

Source: Macaroni Kid







FRANKLIN COUNTY
Event: 21st Annual Gem & Fossil Show
Date: Saturday, November 11
Time: 8:30AM
Location: Greenfield Community College, One College Drive Greenfield
Website: http://franklincc.chambermaster.com/events/details/21st-annual-gem-fossil-show-8817
Description: Featuring the Jurassic Roadshow! Vendors display specimens from around the world in all price ranges. See rocks and minerals, gemstones and fossils, jewelry and fine art! Featured speakers, demonstrations, activities for kids, and videos, posters and books for sale.
Featuring free meteorites for kids, jewelry and beads. Dealers will have amazing specimens from around the world, plus a large selection of Connecticut River Valley concretions for sale this year from a long-time collector. You can bring your unknown samples for experts to ID, and teachers can find classroom kits and other teaching aids.
Source: Franklin County Massachusetts
Event: Veteran's Day Parade
Date: Friday, November 10
Time: 10-11AM
Location: Greenfield
Website: http://franklincc.chambermaster.com/events/details/veteran-s-day-parade-8952
Description: The parade forms at 9:30 am in the Middle School Parking lot and starts at 10 am. The route is down Federal Street, west on Main Street to the Veteran's Mall where ceremonies will be held.
Source: Franklin County Massachusetts
other articles and videos we love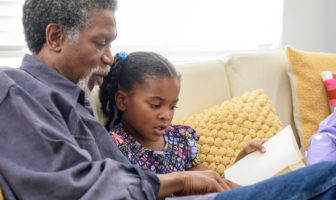 Source: BabyCenter.com
This article provides great tips and strategies for disciplining your baby as well as older children.